Our Team
Shawnee Vision Source has a dynamic team dedicated to providing the very best in customer service. Please feel free to ask for any of our staff members by name, should you need assistance.
Administration
---
Amanda Manning-Smith – Office Manager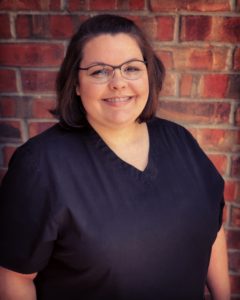 Amanda started with Tecumseh Eye Clinic under Dr. Matthew Ozment in September of 2011 as a Technician. She served as Technician, Front Desk, Optician and Insurance Specialist from September 2011 until November 2013. She earned her Paraoptometric certification in May of 2012 quickly followed by her Paraoptometric Assistant certification in August of 2012. In November 2013 the practice was purchased by Dr. Karnish and Dr. Conklin and she remained on staff. Amanda has served as Office Manager at the Tecumseh location since 2014 and at Shawnee since 2015. She served on the Oklahoma Paraoptometric Section Board from 2014 to 2017 and as VSR for the Shawnee and Tecumseh locations since 2014. She has 25 years customer service experience, 22 years experience in the various aspects of the medical field, 18 years experience in optometry and 10 years experience in insurance administration. Amanda and her husband, Brad, have 4 beautiful children, Tatum, Piper, Sawyer, and Orry. She enjoys time with her family and friends, reading, movies, and travel.
---
Jessica Hanes – Assistant Manager / Billing Coordinator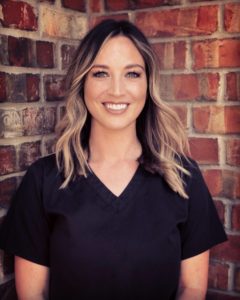 Jessica joined the Vision Source family in July of 2015. She is a Shawnee native and graduated from Shawnee High School in 2008 quickly followed by Barber College in 2009. She serves as our Billing Specialist. Jessica has 9 years customer service experience, 4 years in the optometry field and 3 years in insurance administration. She and husband, Michael, have two boys, Turner and Thatcher. Jessica enjoys devoting her time outside of the office to making the most out of her family time.
---
Kelsey Wilson – Billing Specialist
---
Emily Tucker – Billing Specialist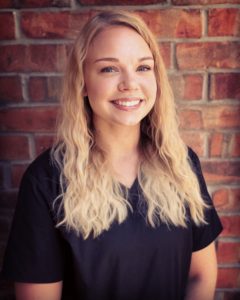 Emily started with Shawnee Vision Source in May of 2014 when the practice was under the ownership of Dr. Marshall Gleckler. She remained on staff when the practice was purchased by Dr. Kliewer, Dr. Conklin and Dr. Karnish in November of 2014. Emily is from Sacramento, California and graduated from Coal Ridge High School. She serves as our Front Desk Lead. Emily has 6 years experience in customer service and 5 years experience in insurance administration. Emily received her CPO certification in November 2018. She specializes in contact lens sales. She and her husband, Dalton have 3 dogs, Bentley, Kahlua, and Luna. She enjoys shopping, vacations in Mexico and going to the lake.
---
Front Desk  
---
Bridgette Howard – Front Desk
---
Optical Team
---
Macyn Anderson – Frame and Lens Specialist
---
Technicians
---
Paige Guyer – Lead Technician / Contact Lens Specialist / Special Testing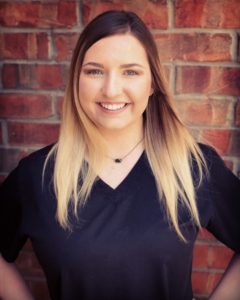 Paige joined the Vision Source family in June of 2015. She graduated from Moore High School . Paige serves as our Lead Technician for both the Shawnee and Tecumseh offices and has 6 years customer service experience. She received her CPO Certification in Nov 2018. She and her fiance, Ross, have one daughter, Hayven. Paige enjoys spending time with her family, being outdoors and traveling.
---
Emma Hernandez-Technician
---
Skylar Gregory-Betancourt-Technician
---
Windy Vang-Technician
---
Skylar Melton-Technician
---
Office Support Staff
---